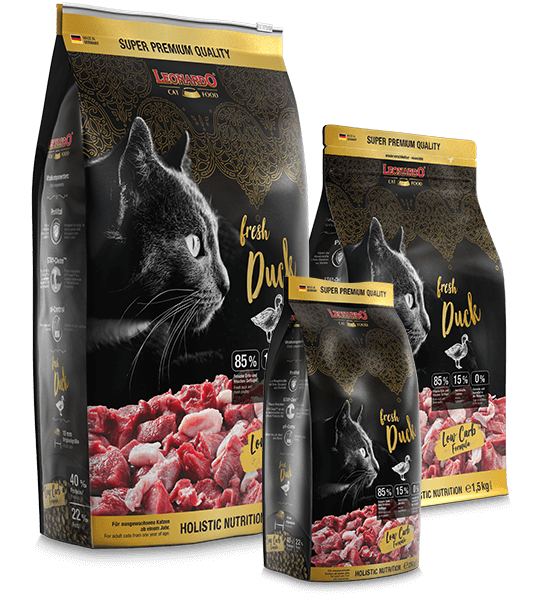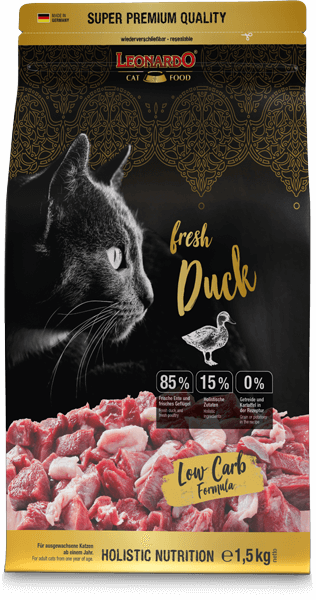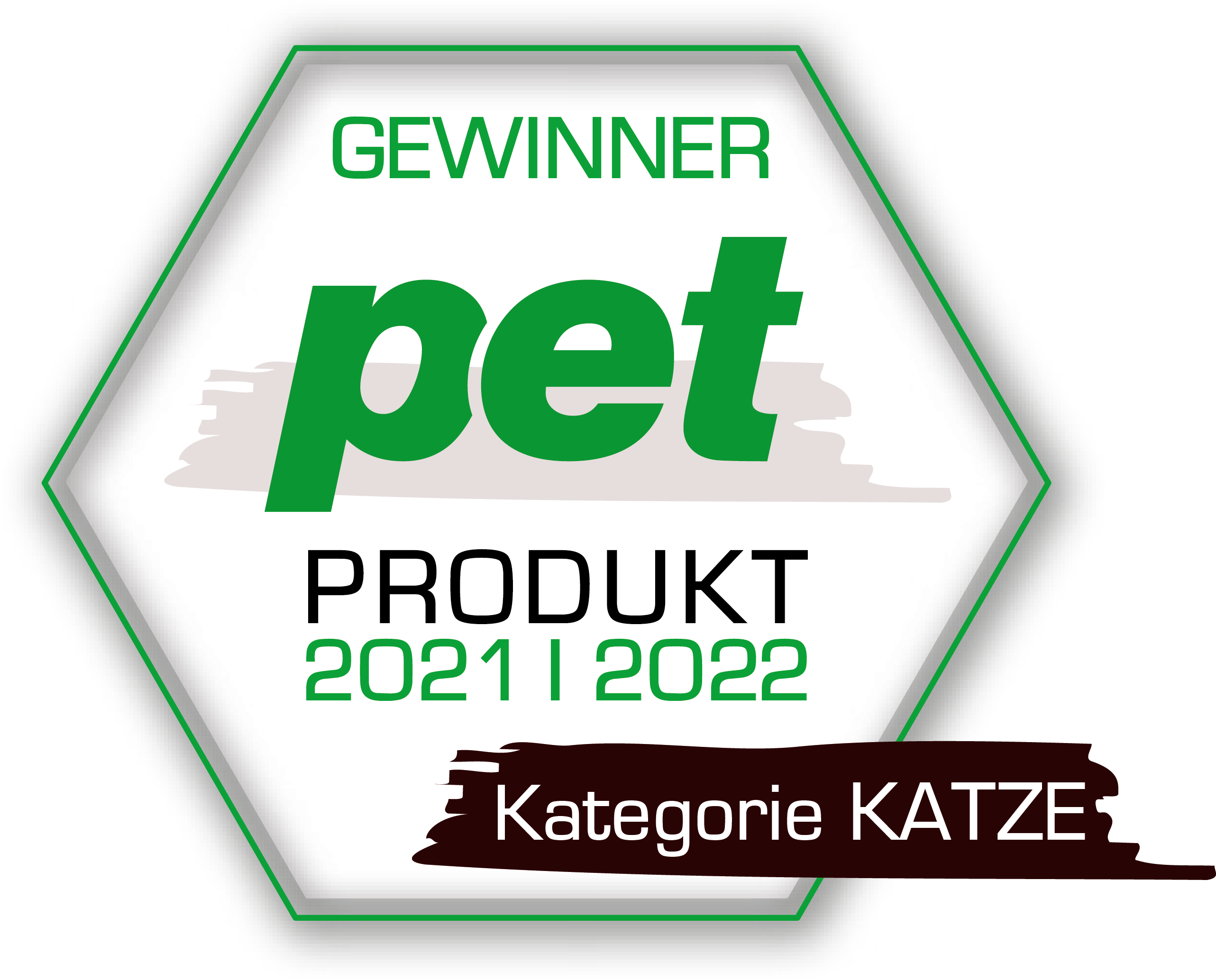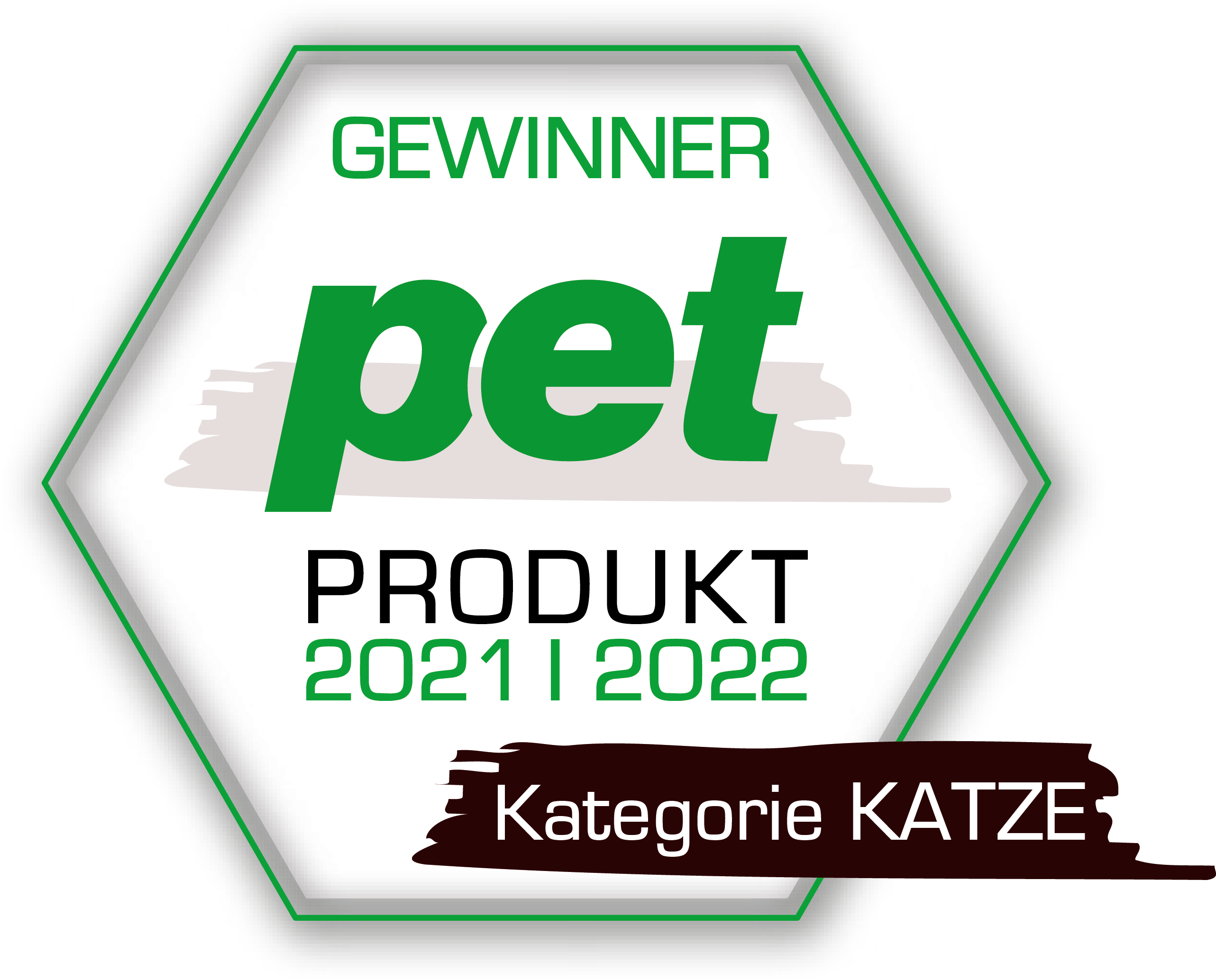 85% fresh duck and fresh poultry
15% Holistic ingredients
0% grain and potatoes in the formula
Quality - Made in Germany
Meat is a valuable resource – so we firmly believe that it must be prepared in the best possible way. For LEONARDO® fresh Meat we use fresh meat and mostly do without pre-dried meat meal. That is how we achieved a preparation that was considered impossible. Our very gentle Fresh Meat Technology is applied to process the fresh meat directly into a kibble. This compensates pre-drying stages, and the ingredients used remain fresh until just before processing. This is the only way that the full flavour of the meat can later emerge in the kibble.
Our vital components
PROVITAL
Vahvistaa vastustuskykyä panimohiivasta saatavan beetaglukaanin avulla
PH-CONTROL
Optimoi virtsan pH:n
STAY-CLEAN™
Plakin vähentäminen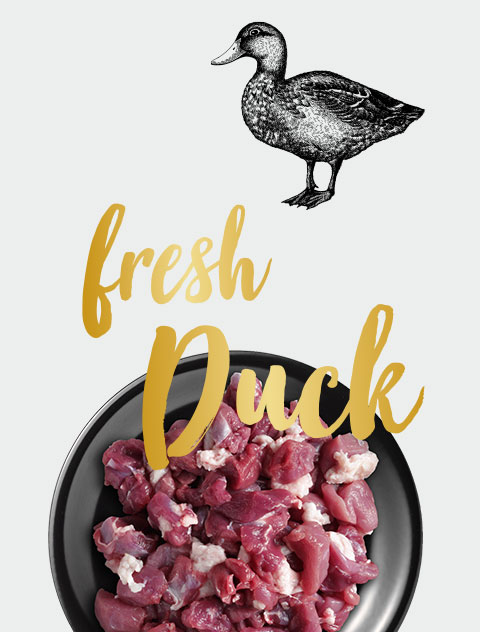 Recommended quantity of food per animal in g/day
| | | |
| --- | --- | --- |
| Weight | sterilised/indoor | activ |
| 3 kg | 25-40 g | 50 g |
| 4 kg | 30-45 g | 60 g |
| 5 kg | 35-55 g | 70 g |
| 6 kg | 40-60 g | 80 g |
| 7 kg | 45-65 g | 90 g |
Complete food for cats
Koostumus
Fresh duck meat (43%); Fresh poultry meat (42%); Pea flour; Amaranth; Marine zooplankton, ground (Krill, 1.7%); Egg, dried; Fish meal from sea fish, dried, hydrolysed; Poultry liver, hydrolysed; Chia seeds; Brewers' yeast, dried (0.4%, Source of beta-glucans and mannan-oligosaccharides); Kibbled carob; Apple pulp, dried; Vegetables, dried (Carrots, Parsnips, Beetroot, Leek); Dried algae (0.18%, Chlorella vulgaris); Dicalcium phosphate; Potassium chloride; Wild berries, dried (total: 0.07%; Rowan, Rose hips, Bilberries, Elderberries, Currants); Cranberries (0.07%); Herbs, dried (Nettle leaves, Gentian root, Centaury, Chamomile, Fennel, Caraway, Mistletoe, Yarrow, Blackberry leaves); Olive extract (Olea europaea)
Vakuustodistus
Protein 40%; Fat content 22%; Crude ash 7.0%; Crude fibre 2.5%; Moisture 10%; Calcium 1.0%; Phosphorus 0.9%; Sodium 0.4%
Lisätyt ravitsemukselliset aineet/kg
Nutritional additives:
Vitamin A 15,000 IU; Vitamin D3 1,500 IU; Vitamin E 150 mg; Vitamin C (as ascorbyl monophosphate, sodium salt) 245 mg; Taurine 1,400 mg; Copper (as copper(II)sulphate, pentahydrate) 15 mg; Iron (as ferrous(II)sulphate, monohydrate) 200 mg; Manganese (as manganese(II)oxide) 40 mg; Zinc (as zincoxide) 150 mg; Iodine (as calciumiodate, anhydrous) 2.5 mg; Selenium (as sodiumselenite) 0.15 mg
Technological additives:
Lecithin 2,000 mg; Tocopherol extracts from vegetable oils (= natural vitamin E) 80 mg
---
Unser Ragdoll Kater Max ist ein kleiner Feinschmecker und bekommt eigentlich nur Nassfutter. Am liebsten mag er die Beutel und da auch nur die Sorte Känguru. Er frisst auch nur 2 Marken wobei Leonardo eine davon ist. Da wir nun aber noch 2 andere Kater haben und gerne Nassfutter und auch Trockenfutter geben möchten haben wir uns auf die Suche nach hochwertigem Low Carb Trockenfutter gemacht. So sind wir auf Leonardo gestoßen und haben uns entschieden den Geschmack Ente mal zu testen. Das Futter ist bei allen ausgesprochen gut angekommen und wir finden es von der Zusammensetzung her richtig gut. 40% Protein können nur wenige Trockenfutter vorweisen. Dazu kommt noch das kein Kartoffelmehl enthalten ist und dadurch die Kohlenhydrate so niedrig wie möglich gehalten worden sind. Für uns ein klarer Gewinner!!
Reseptimme ovat erittäin hyvin sulavia sillä korkean lihapitoisuutensa lisäksi ruokamme sisältävät korkealaatuisia kasviksia. Kasviksista, yrteistä ja marjasekoituksesta saadaan arvokkaita ravintoaineita jotka täydentävät luonnollisen ravintotarpeen.
Erityiset raaka-aineet kuten karpalot, chlorella levä sekä chian siemenet vaikuttavat positiivisesti kissasi hyvinvointiin ja ovat osa holistista ravitsemusta joka on kaikkien LEONARDO® fresh Meat ruokien perusta.
Mikä on proteiinilähteenä?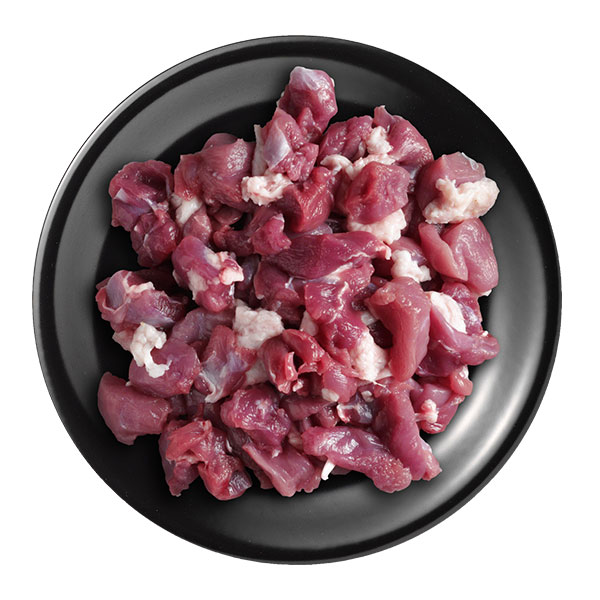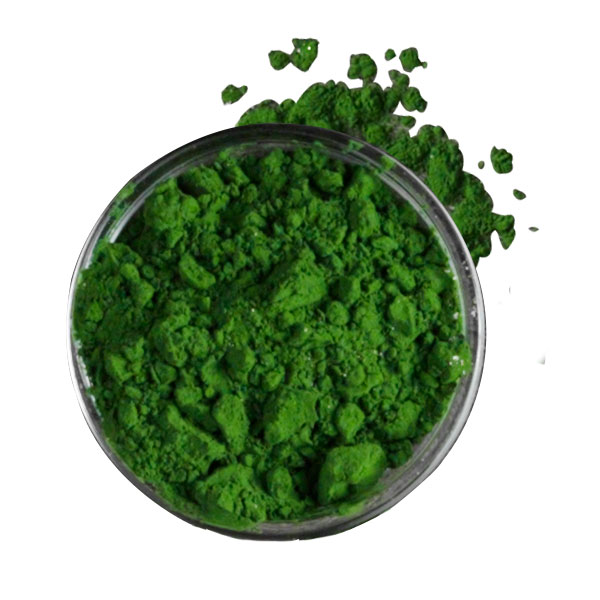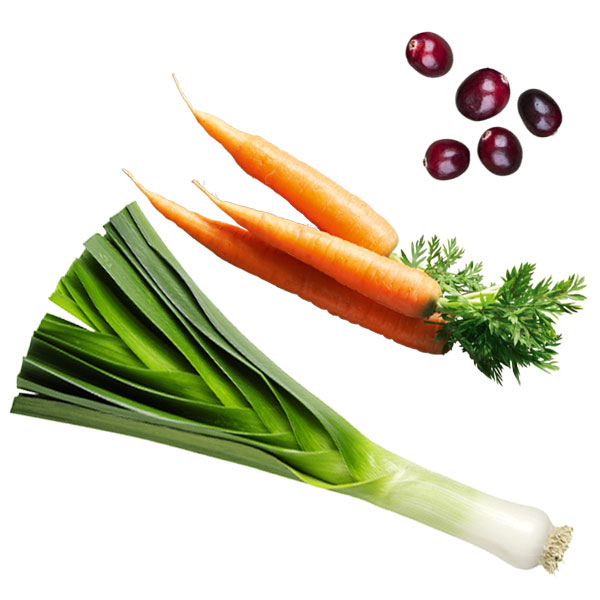 Vihanneksia, Marjoja, Yrtit, Oliiviuutetta
Vaikka kissat ovat lihansyöjiä, pystyvät ne käyttämään jonkin verran kasvistärkkelystä mikäli hiilihydraatit ovat helposti sulavia. Tämän vuoksi olemme käyttäneet paljon korkealaatuista proteiinia sekä maittavaa eläinperäistä rasvaa valmistettaessa LEONARDO® fresh Meat ruokia.
Emme käytä viljoja tai perunaa – ainostaan hyvin sulavia herneitä ja amaranttia tärkkelyksen lähteenä.
Herneillä ja amarantilla on matala glygeeminen indeksi jonka ansiosta kissasi verensokeri nousee hitaasti ruuan jälkeen. Tämän ansiosta kissasi on kylläinen pidempään ja saa vain sellaisia hiili-hyd-raatteja joita sen ruuansulatus voi hyödyntää. Tämän ansiosta voimme tarjota ruuan joka on terveellinen, siinä on laaja valikoima ravintoaineita ja se on erittäin hyvin sulavaa.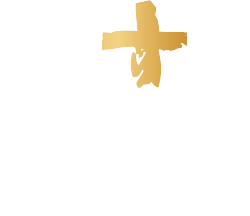 Jauhettu meriplankton (krilli)
Luonnollinen lähde useille ravintoaineille kuten omega-3 rasvahapoille, astaksantiinille ja entsyymeille.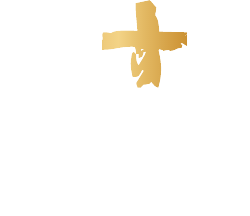 Chlorella levä
Sisältää useita luonnollisia aktiivisia ainesosia.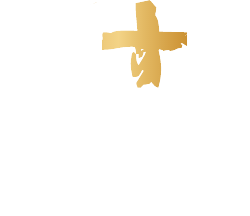 Luonnonmarjoja ja karpaloita
Sisältää paljon C-vitamiinia. Karpalot tukevat virtsateiden hyvinvointia.

Täydellisesti yhdistetty
LEONARDO® Drinks kannustavat nauttimaan hienojen lihapalojen kanssa herkullisessa liemessä.
Ihanteellinen kuivaruoan täydentämiseen.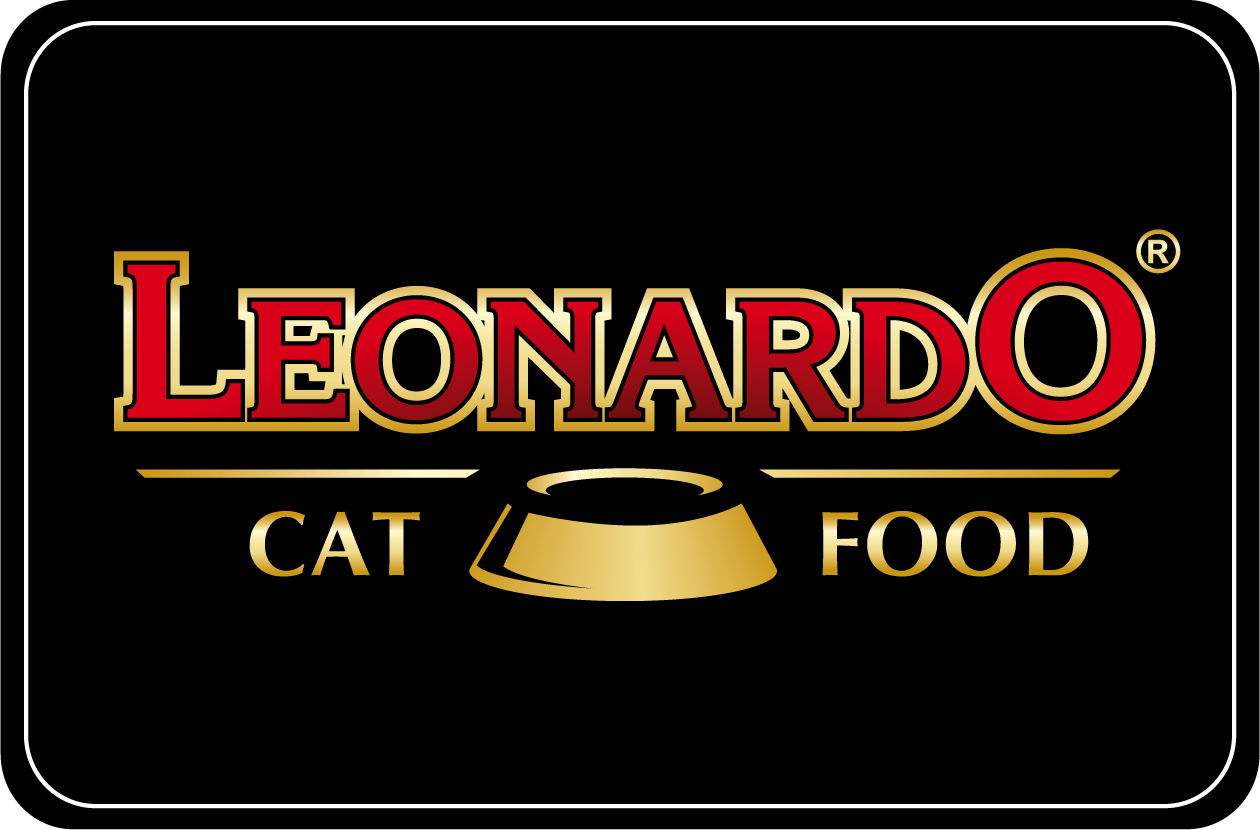 Laatutakuu
Valmistettu Saksassa

Takuu parhaista aineksista

Ylivoimaisen maittava

Vain ihmisravinnoksi soveltuvista raaka-aineista

Erityisen tuoreesta lihasta
Periaatteen vuoksi emme käytä
Eläinkokeita

Soijaproteiinia

Keinotekoisia maku, väri tai säilöntäaineita